Glass workshops – mind & soul
Our glass workshops allow you to spend a couple of hours doing something creative which can work wonders for your mind and soul. What are you waiting for!
What's more you don't need any special skills to produce something beautiful!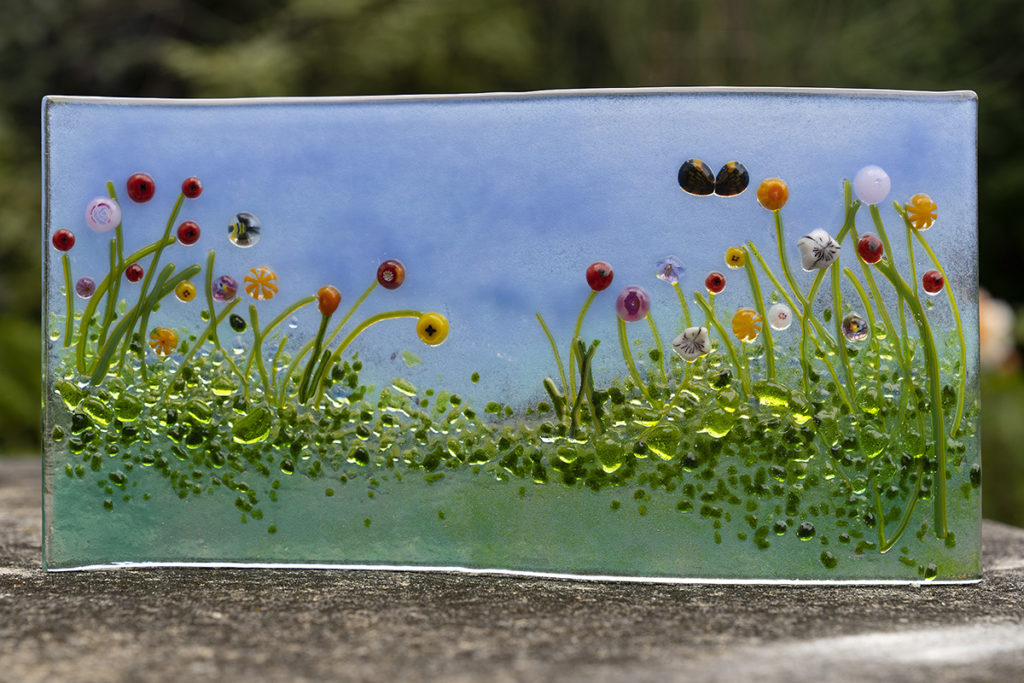 We have a great selection of workshops to choose from whether you have a couple of hours or a whole day to spare.
What can I make during a glass workshop?
You have an open book really, providing it can be made within the timeframe. For example, you can create one of the items below in a half day session or 2 of them in a full day session. We even do lunch on a full day session!
Light benders
Tea lights
Festive fusing
Jewellery
Dishes and nibble bowls
Fused glass pictures
Coasters
Why not get a group of friends together and make a day of it, or half a day.
Our sessions are fab for bridal parties too – you could even make some special wedding keepsakes!
When do you run your glass courses?
We are very flexible on when courses run. We run them on demand, which can be midweek on Thursday,  Fridays or at weekends. Either contact us with your availability or we can suggest dates for you. 
We keep the number of delegates small, between 1 to 6. We do not mix people who do not know each other. When you book if you are booking for yourself or a group of friends/relatives, those people will be the people on your session. Small groups give you maximum tutor time and a relaxed atmosphere in which to be creative.
How to book
Choose which workshop you want to do (don't see it listed, drop us a line as we can probably run it)
Contact us to book in and make payment for your course via our Shop 
Start pulling together your ideas and inspiration to bring with you