Make it and take it home on the day! Even wear it too!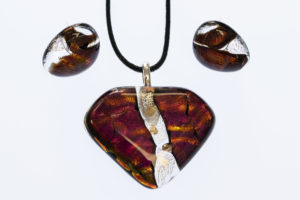 We have a range of microwave kilns that we use to make bespoke jewellery. Design it, fire it, take it home at the end of the day.
Book on one of our courses and you can make and take home jewellery like this. You even get the box too!